| | |
| --- | --- |
| Maid Name: | Rhealyn G. Gulzote |
| Nationality: | Filipino maid |
| Experience: | Ex-Middle East maid |
| Language: | English: (Good) |
| Place Of Birth: | |
| Height: | |
| Weight: | |
| Religion: | |
| Marital Status: | |
| Number of Children: | |
| Siblings | |
| Expected Salary | |
| Education: | |
| Off-days: | |
| Language: | |
| From | To | Country | Employer | Main Duties | Remark |
| --- | --- | --- | --- | --- | --- |
| 2019 | 2022 | United Arab Emirates | Arab | Childcare, general housework, cooking | Finished contract, 3 years |
| Areas of Work | Willingness | Experience | Evaluation | Comments |
| --- | --- | --- | --- | --- |
| Care of infants/children | | 3 | | |
| Care of elderly | | - | | |
| Care of disabled | | - | | |
| General housework | | 3 | | |
| Cooking | | 3 | | |
| Language Skill: English, Tagalog | | 3 | | |
| Other Skill: - | | - | | |
✔ Ex-Middle East (3 years)
✔ Childcare, elderly care, general housework
✔ Interviews via phone/ video call conference
Rhealyn is 29-years, Filipino. She is married and has 1 child. She has experience working as a domestic helper in Saudi Arabia for 3 years, and is looking to work as a domestic helper in Singapore to further support her family.
2019-2022: She worked in Saudi Arabia with a Arab family of 4, consisting of 2 adults and 2 children. Her duties were taking care of the 7 and 10-years old, general housework (5-storey landed), preparing and cooking meals for the family. She worked for 3 years, finished her contract.
Rhealyn has experience in childcare and elderly care. She is capable of handling general housework, preparing/ cooking meals and gardening. Cooking wise, she is able to cook simple Middle-Eastern and Filipino dishes. She has no food handling preferences.
Maid Agency: BY HIS GRACE EMPLOYMENT AGENCIES PTE. LTD
(License No.: 09C5576)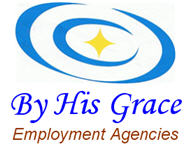 Address:
545 Orchard Road,
#05-04 Far East Shopping Centre,
Singapore 238882
Tel:
☏ 6734 6658
Email:

[email protected]




Contact Person:
Wingkian / Wilma / Joanne / Joey
Handphone:
83800605 / 94523114
Website:
byhisgraceemployment.com
Office Hour:
➤ Mondays to Fridays : 11am - 6pm
➤ Saturdays & Sundays : 11am - 5pm

Last updated on 19-03-2023.
Maid Agency:
BY HIS GRACE EMPLOYMENT AGENCIES PTE. LTD
Contact Person:
Wingkian / Wilma / Joanne / Joey
Phone:
83800605 / 94523114
Contact Maid Agency Regarding Rhealyn G. Gulzote