| | |
| --- | --- |
| Maid Name: | Ricele Motilla |
| Nationality: | Filipino maid |
| Experience: | New maid |
| Language: | English: (Good) |
| Place Of Birth: | |
| Height: | |
| Weight: | |
| Religion: | |
| Marital Status: | |
| Number of Children: | |
| Siblings | |
| Expected Salary | |
| Education: | |
| Off-days: | |
| Language: | |
| Areas of Work | Willingness | Experience | Evaluation | Comments |
| --- | --- | --- | --- | --- |
| Care of infants/children | | | | |
| Care of elderly | | | | |
| Care of disabled | | | | |
| General housework | | | | |
| Cooking | | | | |
Ricele is 24 years old, married but no kids,
According to her she is hardworking, polite and patient.
Though she have no experience working as a helper, she does all household chores at home, like washing, ironing, marketing and cooking, mopping the floor She can also take care of new born and grown ups. She does gardening as well.
she can cook Filipino foods and simple western foods. According to her, She is a fast learner, she can follow from the cookbook and in you tube
She wanted to come and work in Singapore to earn money for the future and save money to build their own house.
Maid Agency: BY HIS GRACE EMPLOYMENT AGENCIES PTE. LTD
(License No.: 09C5576)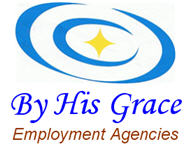 Address:
545 Orchard Road,
#05-04 Far East Shopping Centre,
Singapore 238882
Tel:
☏ 6734 6658
Email:

[email protected]




Contact Person:
Wingkian / Wilma / Joanne / Joey
Handphone:
83800605 / 94523114
Website:
byhisgraceemployment.com
Office Hour:
➤ Mondays to Fridays : 11am - 6pm
➤ Saturdays & Sundays : 11am - 5pm

Last updated on 08-04-2023.
Maid Agency:
BY HIS GRACE EMPLOYMENT AGENCIES PTE. LTD
Contact Person:
Wingkian / Wilma / Joanne / Joey
Phone:
83800605 / 94523114
Contact Maid Agency Regarding Ricele Motilla