| | |
| --- | --- |
| Maid Name: | Genirose Niolles |
| Nationality: | Filipino maid |
| Experience: | New maid |
| Language: | English: (Good) |
| Place Of Birth: | |
| Height: | |
| Weight: | |
| Religion: | |
| Marital Status: | |
| Number of Children: | |
| Siblings | |
| Expected Salary | |
| Education: | |
| Off-days: | |
| Language: | |
| From | To | Country | Employer | Main Duties | Remark |
| --- | --- | --- | --- | --- | --- |
| 2012 | 2017 | Philippines | Food Truck | Cooking/ selling food | Worked for 5 years |
| Areas of Work | Willingness | Experience | Evaluation | Comments |
| --- | --- | --- | --- | --- |
| Care of infants/children | | | | |
| Care of elderly | | | | |
| Care of disabled | | | | |
| General housework | | | | |
| Cooking | | | | |
Genirose is 36-years old, Filipino.
She is able to handle general household chores, cleaning, laundry, ironing and folding clothes. She is able to cook Filipino dishes and is willing to learn new dishes. Genirose has no food handling preferences and/ or dietary restrictions.
Maid Agency: BY HIS GRACE EMPLOYMENT AGENCIES PTE. LTD
(License No.: 09C5576)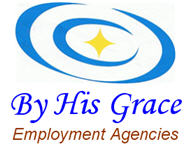 Address:
545 Orchard Road,
#05-04 Far East Shopping Centre,
Singapore 238882
Tel:
☏ 6734 6658
Email:

[email protected]




Contact Person:
Wingkian / Wilma / Joanne / Joey
Handphone:
83800605 / 94523114
Website:
byhisgraceemployment.com
Office Hour:
➤ Mondays to Fridays : 11am - 6pm
➤ Saturdays & Sundays : 11am - 5pm

Last updated on 18-03-2023.
Maid Agency:
BY HIS GRACE EMPLOYMENT AGENCIES PTE. LTD
Contact Person:
Wingkian / Wilma / Joanne / Joey
Phone:
83800605 / 94523114
Contact Maid Agency Regarding Genirose Niolles